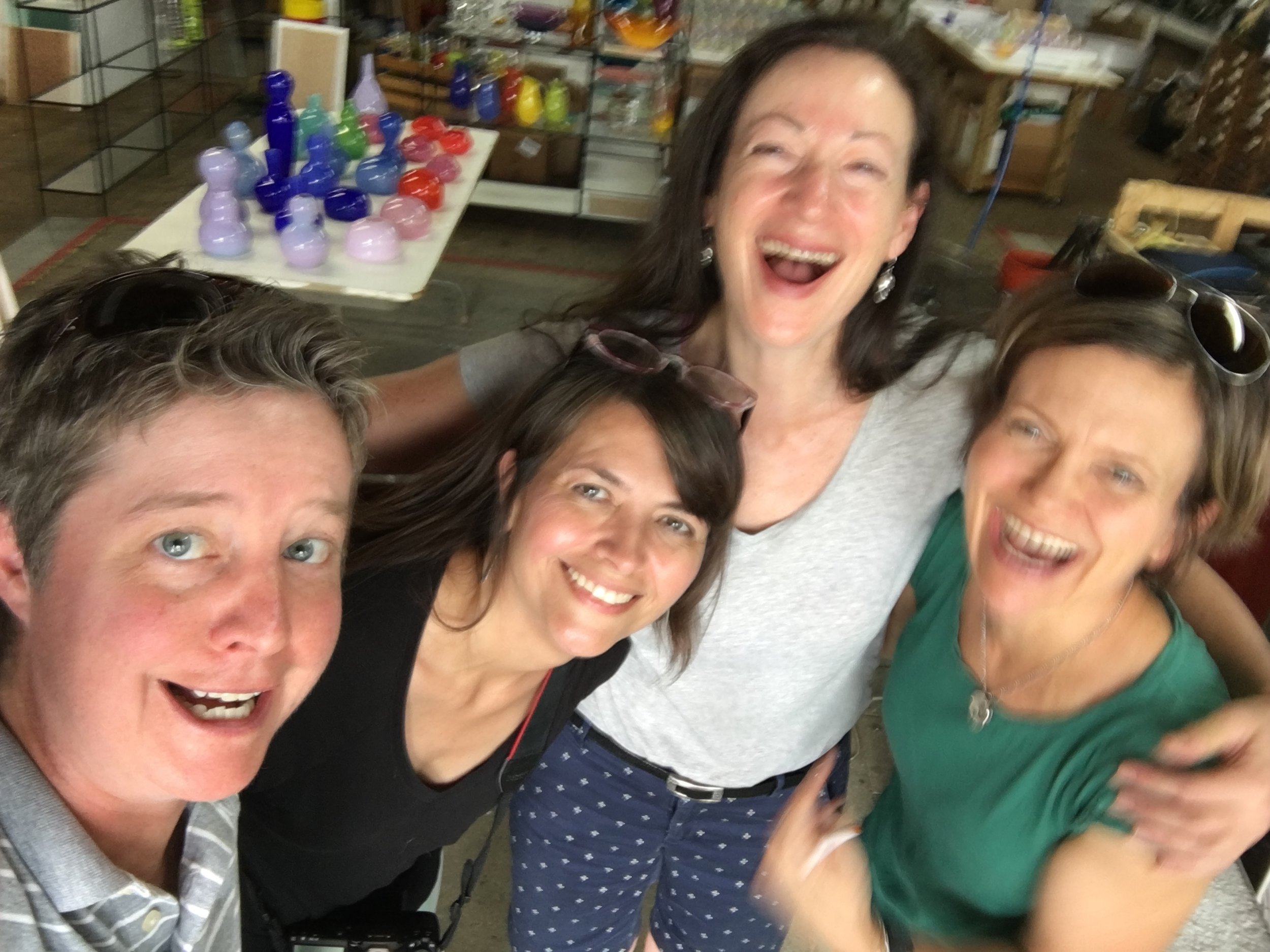 Our Vision for the Show
Our vision for the Art Providence Holiday Show is, first and foremost, to celebrate artists and their work while exposing more people to their creative contributions to our world. We aim for the event to be on par with the nation's premiere art, craft and design shows, featuring a broad range of categories and artists whose work displays superior skill and craftsmanship. As the next generation of the RISD Holiday Sale, the show will feature 150-200 artists from greater New England and beyond, offering attendees the chance to both see the RISD alumni artists they've followed throughout the years as well as discover new creators of fine art, craft, and design.
Providence: The Creative Capital
As the Creative Capital, Providence is the perfect setting in which to celebrate the creative works of artists from throughout New England and beyond. While we're serious about the level of work, we also hope to infuse the show with some fun and innovation. Whether you're a collector, holiday shopper, interior designer or curious passer-by, we believe there is something here for you. We hope you enjoy the show as much as we've enjoyed putting it together.
Our Jurors
Jurors for the show have included a wide variety of experts such as Boris Bally (CEO Bally Humanufactured, LLC), Beth McLaughlin (Chief Curator of Exhibitions and Collections at Fuller Craft Museum) and Anais Missakian (Professor and Head of Textiles Department, RISD) and Marthe Le Van (Curator and Owner, Mora Designer Jewelry) Read More >>
We were fortunate to have the help of talented jurors who are experts in their field and who've been instrumental in evaluating the submissions we received. We thank Beth Ann, Michael and Beth for their expertise and support of our efforts.

About ArtSmart Productions:
A Note from the Show Director, Laura Burkett
I've long wanted to leverage the marketing skills I developed while working in the corporate world for companies like Hasbro, PepsiCo, and Coors Brewing to help promote the work of artists and artisans to a broader audience. As an artist myself (www.lauraburkettdesigns.com), I've taken part in these types of shows and am thus familiar with the landscape from an artist's perspective. Although not a RISD graduate, I developed a deep respect for the school and its traditions - the RISD Holiday Sale being one of them - through the eyes of my late uncle, Malcolm Grear (Professor Emeritus), who taught scores of RISD graphic design students for nearly four decades. He had a tremendous impact on the world of graphic design and on me personally. I know he would be pleased to see this tradition continuing and evolving. To bring this show to life, I'm working with a team of talented, art savvy individuals who provide additional support, from event operations to show promotion. None of this would have been possible without my partner, Sue Fracker, who assists with marketing and PR and keeps us all laughing.
Let's celebrate some art, craft and design!